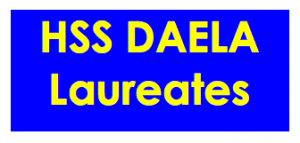 HSS Dean's Award for Excellence in the Liberal Arts — 2013 Laureates
The eleven 2013 DAELA Laureates have a mean grade point average of 3.908, with GPAs ranging from 3.819 to 3.973, so it is not surprising that seven of them are members of Phi Beta Kappa, the nation's oldest liberal arts honor society, while several of them are members of Phi Kappa Phi, the nation's most prestigious comprehensive honors society.  The eleven DAELA laureates are also members of seven different discipline-based honor societies, such as Alpha Phi Sigma for Criminology, Pi Sigma Tau for Political Science, Sigma Tau Delta for English, Iota Iota Iota for Women's and Gender Studies, Psi Chi for Psychology, Phi Alpha Theta for History, and Sigma Delta Pi for Spanish.  Collectively the DAELA awardees have participated in twelve internships, with one interning in Russia and another in Washington, DC, at the White House.  Our awardees have participated in nine study abroad experiences.  Many wrote an honor's thesis for their capstone projects.  Two presented their research at national conferences and three won competitive student research awards, including a Boren Scholarship, a Ralston Crime Analytics Fellowship, and Fulbright Research Grant.
Criminology:  Stephanie Cregg

English:  Samantha Zimbler

History:  Mary Jane ("MJ") Dempsey

International Studies:  Bryan Furman

Journalism & Professional Writing:  Kimberly Horner

Philosophy:  Leo Capoferri

Political Science:  Rachel Morris

Psychology:  Jennifer Frederick

Sociology:  Emily Fung

Spanish:  Jenna Leopold

Women's & Gender Studies:  Shannon Grooms
In addition, Bryan Furman will be carrying the HSS Gonfalon (banner) at Commencement, walking with Dean Rifkin to lead the HSS seniors into the stadium.
Profiles of the 2013 DAELA Laureates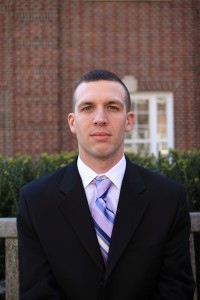 Leo Capoferri: Leo majored in Philosophy.  He works full-time and helps care for his two-year-old daughter Clara.  Nevertheless, Leo's academic performance at TCNJ has been stellar.  His senior thesis focuses on possible theoretical bases for an ethical use of cost-benefit analysis in determining climate change policy. Leo is a member of Phi Beta Kappa and he plans to attend Law School this fall.
Stephanie Cregg: Stephanie majored in Criminology and minored in Russian Studies.  During her junior year, she received a Ralston Crime Analytics Fellowship and presented her research findings at the annual American Society of Criminology conference in Chicago.  During her senior year, Stephanie interned at the Division of Criminal Justice in both the narcotics and the human trafficking unit. She conducted surveillance, collected evidence, and helped attorneys prepare for trial. Stephanie also contributed to the community by volunteering in TCNJ's prison tutoring program: she tutored inmates at the Jones Farm Correctional Facility, helping them prepare for the GED exam.  Last spring, Stephanie went to Vladimir, Russia for an alternative break trip, where she volunteered in a home for juvenile delinquents. She has been an oral proficiency class leader in the Russian Language Program.  Stephanie is a member of both the HSS Student Advisory Council and the Sigma Kappa Sorority and is a member of both the Phi Kappa Phi and Phi Beta Kappa honors societies.  She has played an integral role in fundraisers for Alzheimer's research both on campus and off campus.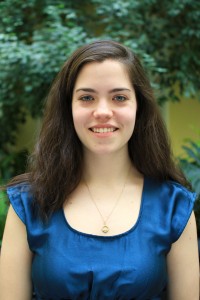 Mary Jane Dempsey: Mary Jane, or "MJ" as we call her on campus, majored in History and  International Studies, with a specialization in Diplomacy.  She also had a minor in Italian.  She studied at both the Universita per Stranieri di Siena and in Bologna at the Spring Hill College Italy Center.  In Italy, having been awarded a Roebling scholarship, Mary Jane engaged in research on second generation Italians and citizenship in Italy.  She received an Undergraduate Research Award from the Forum on Education Abroad and presented her research to an audience of 1300 professionals at the Forum's annual conference in Chicago.  Mary Jane's honors thesis focuses on twentieth century Italian women and their social and political experiences during fascism. She is a member of Phi Alpha Theta and has organized a number of cultural events, including International Dessert Night.  Mary Jane organized the Battle of the Brains, a competition in which honor societies from various disciplines and their faculty advisers came together and competed in a trivia contest.  This fall, Mary Jane will begin work at Spring Hill College's Italy Center, where she herself studied, serving as a student life assistant for a group of 30 American students.  At Commencement, Mary Jane was recognized with an award for the best senior thesis in International Studies.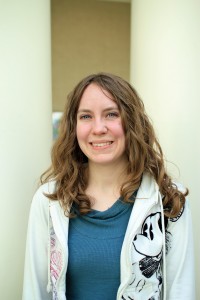 Jennifer Frederick: Jennifer is a double major in Psychology and Women's and Gender Studies.  She has participated in two psychology labs: she assisted with data collection for a Dominican categorization study at John Jay College and she contributed to a study of feminist men.  Jennifer created an exhibit at Kidsbridge (a museum for children and adults on our campus dedicated to tolerance and respect). The exhibit dealt with issues surrounding American Indian sports mascots. As a peer educator for TCNJ's Counseling an Psychological Services Center, Jennifer chaired Mental Health Awareness Week.  She also participated in the faculty-led study tour at Harlaxton College, England. Jennifer will be pursuing a PhD in the psychology and women's studies programs at the University of Michigan.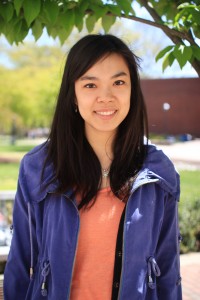 Emily Fung: Emily majored in Sociology and minored in both Biology and Marketing.  She is a member of both Phi Beta Kappa and Phi Kappa Phi.   As a junior, Emily studied abroad in Beijing and conducted a qualitative research project examining the effect of China's One Child Policy on gender roles. As a senior, she studied at the University of Hong Kong and volunteered in a community-based tutoring program. In addition, Emily has served as co-chair of Mystique, the largest student run cultural show at TCNJ.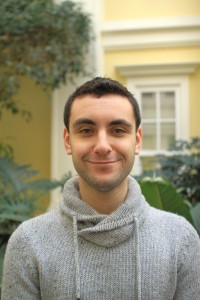 Bryan Furman: Bryan majored in both International Studies and Psychology and graduated summa cum laude as a member of Phi Beta Kappa.  He also minored in both Central Eurasian Studies and Russian Studies. Bryan was awarded a Boren Scholarship and studied in Moscow, Russia, during the 2011-12 academic year.  While in Russia, he interned at the Carnegie Moscow Center and conducted research on Russian-Muslim relations. His International Studies senior honors thesis focuses on Russian and Iranian influence in Tajik politics and his Psychology senior honors thesis examines the difference between social and political intolerance.  Bryan served as president of TCNJ's Eurasia/Middle-East Society and as an e-intern with the U.S. Embassy in Dushanbe, Tajikistan. He also interned in Washington, DC. Bryan has won a Fulbright Research Grant to Tajikistan, where he plans to conduct archival research on the evolution of Tajik foreign policy and experimental research on intergroup relations. Upon his return to the US, he will begin graduate studies at Georgetown University's Center for Eurasian, Russian, and East European Studies in preparation for a career in the U.S. Foreign Service.  At Graduation, Bryan was informed that he received a National Post-Secondary Level Scholar Laureate Award for excellence in the study of Russian from the American Council of Teachers of Russian.  He was also recognized with an award for engagement in international studies at TCNJ.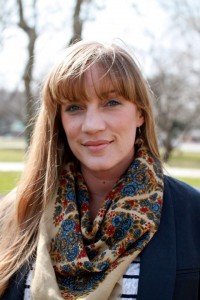 Shannon Grooms: Shannon majored in Women's and Gender Studies. She interned at The Center of Asbury Park (HIV housing and meal initiative) and volunteered in the Elderly LGBT Buddy System.  Shannon's senior capstone project focused on developing plans for restructuring the Gay Straight Alliances in New Jersey middle and high schools.
She participated in a six-week faculty led study-tour in Tanzania, funded partly with a Laurenti Scholarship for Study Abroad.  Further, as a MUSE scholar, Shannon researched women's contributions in the Tanzanian liberation movement. She presented her research findings at the National Women's Studies Association Conference in Oakland, CA.
Shannon is a member of the Phi Kappa Phi Honor Society and Triple Triota, the National Women's and Gender Studies Honor Society.  She graduated Magna Cum Laude and was recognized with the Del Martin and Phyllis Lyon LGBT Activist Award for a graduating senior in the class of 2013.
Kimberly Horner:
Kimberly majored in Journalism and Professional Writing and minored in Communication Studies. While at TCNJ, she had four internships: one at Mercer Regional Chamber of Commerce, another at PHL-17 (a TV station in Philadelphia), yet another at Parenting.com, and still another at the She's the First headquarters in NYC. Kimberly is a member of Phi Kappa Phi, Golden Key, Sigma Tau Delta and Alpha Psi Omega, the national theater honor society. She received TCNJ's Tiffany Award for excellence in expository writing. Kimberly is a member of the All College Theatre, having participated in eight different ACT productions, with roles ranging from actress and head costume designer to assistant director and director. She is a member of Her Campus TCNJ, serving as an editor. Kimberly is also webmaster for Ed@TCNJ. She co-founded a chapter of She's the First at TCNJ and helped raise over $1,300 for girls' education, enough to send four girls to school in Nepal. In addition, she participated in a faculty-led study tour in London, England focusing on British Theatre.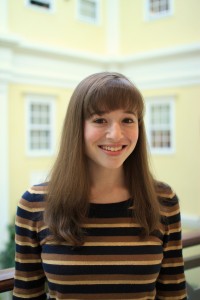 Jenna Leopold: Jenna majored in Spanish and minored in Communications Disorders.  She is a member of the Sigma Delta Pi (the National Hispanic Honors Society) and serves as a peer mentor for the Spanish major.  Jenna has been a teacher's assistant and substitute teacher in the Spanish immersion preschool classroom at the Spanish Workshop for Children in Princeton.  She has volunteered as a translator for Spanish-speaking patients in a physician's office in Lawrenceville, NJ and in a hospital in Plainfield, NJ.  In addition, Jenna has taught English as a Second Language to native Spanish speakers at El Centro in Trenton.  She is a on the executive board of Chabad at TCNJ and she is a Hebrew reading teacher at the Sunday school Union County Torah Center.  Jenna's research has focused on both the medieval Spanish spoken by the Sephardic Jews subsequent to their expulsion from Spain during the Spanish Inquisition in 1492 and the repression perpetrated by Francisco Franco's dictatorial regime in Spain subsequent to the Spanish Civil War.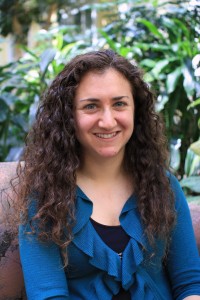 Rachel Morris: Rachel majored in Political Science with a concentration in Environmental Studies.  She is keenly interested in issues pertaining to environmental protection. Rachel interned with the Sierra Club of New Jersey and the Rush Holt for Congress Campaign, serving as the Sierra Club's student liaison to the campaign.  She pursued her interests at the state level with the environmental advocacy organization Environmental New Jersey in Trenton, working on issues concerning the Regional Greenhouse Gas Initiative and pollution at the Jersey Shore.  Most recently, Rachel worked on environmental issues on a national scale in Washington, D.C. at the White House Council on Environmental Quality, a component of the Executive Office of the President. As an intern on the Legislative Affairs Team, she was responsible for helping to prepare briefing memos for members of Congress and officials within the President's administration, composing detailed summaries of Congressional hearings to be circulated to CEQ officials and other federal agencies, as well as conducting research and analysis of bills that were a priority for the Administration. Rachel's senior honors thesis focuses on how the Republican Party's platform on environmental policy has evolved over time and how partisan politics impacts federal laws concerning the environment.  This spring, Rachel was honored as the female athlete in the senior class with the highest GPA.  Rachel will be attending law school in the fall and she is planning a career in environmental law and policy.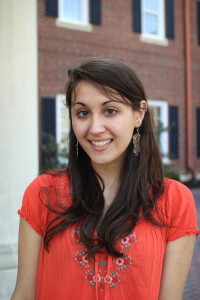 Samantha Zimbler: Samantha majored in English, with a concentration in European Literary Studies.  Her poetry has been published in the Sigma Tau Delta Rectangle. Samantha has served as Issue Editor of Lion's Eye, the campus' literary magazine, and President of INK, the College's organization for creative writing. She interned at the PEN American Center, where she gained firsthand experience in literary activism.  Samantha also had internships at Princeton University Press and Macmillan Higher Education.  She is a HSS tutor and member of Phi Beta Kappa, Sigma Tau Delta, and Phi Kappa Phi.  Working together with Dr. Michele Tarter, Samantha conducted a memoir writing and women's autobiography course at New Jersey's only maximum-security women's prison.  At graduation, she won the English Department's Ward Award for fostering creative writing on campus.