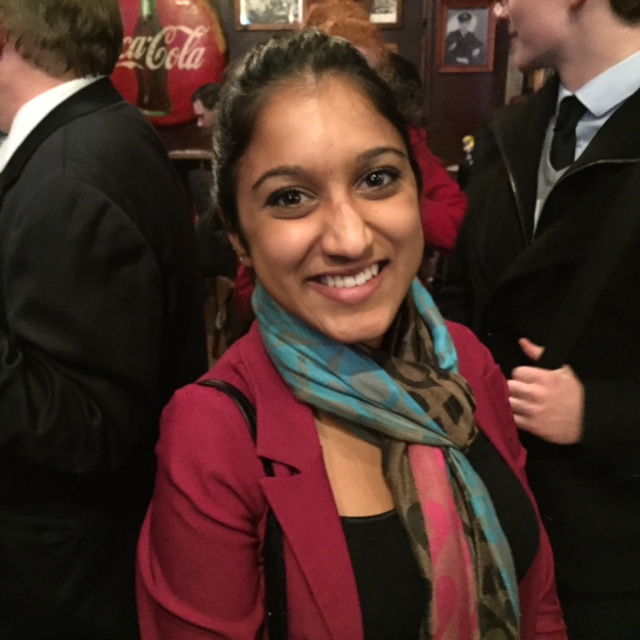 Niriksha Kannan made the bold decision to spend her last semester at TCNJ propelling herself forward in the professional world. She is taking a course and interning through TCNJ's Washington Center, which is a co-op program in D.C. for students with interest in public affairs, politics, and, generally, doing bottom-up difference-making work.
HSS: Why did you decide to study at the Washington Center?
Niriksha: I decided to study at the Washington Center for two reasons. For one thing, I love exploring new places. This world has so much to offer, and I want to take advantage of every opportunity to broaden my horizons. After studying abroad, I felt like there was more I had to do outside of TCNJ. DC also seemed to be a perfect fit for me because of my interest in non-profit human rights work. DC is a haven for non-profits, and its the center of where things are supposed to get done in this country. I felt like it was something I couldn't pass up for my professional development.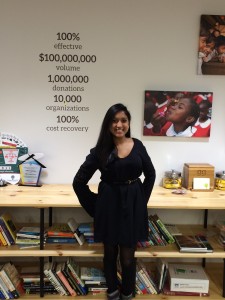 HSS: What courses are you in? What other work are you doing there now?
Niriksha: I'm taking a course called "Campaigning for a Cause: How Advocacy Groups Change the World." The course teaches the mechanisms of outreach for advocacy groups, and about how to target a key audience for a particular initiative. I'm also interning full time at the GlobalGiving Foundation, which is the core of the program here. GlobalGiving is an online, crowd-funding platform that acts as a third party between international NGOs and US donors and corporate partners, such as Pepsi, Nike, Ford Motor Company and so many more. The mechanism here is to empower local communities to tackle the problems in their own capacities, because they know the problems they face better than we do, while helping them along the way with western knowledge and increased efficiency. It allows the western world to make a difference in the world, without being too controlling.
HSS: How do you hope this experience will help you achieve your personal and professional goals?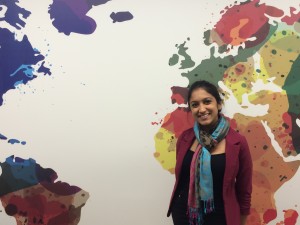 Niriksha: This experience already has helped me achieve many of my personal and professional goals. Starting over in a new city is a humbling and exciting experience. Traveling and meeting new people ignites a fire within my soul; I am a firm believer that life outside of our comfort zone is where we truly do the most living, as cliche as that may be. I have already made connections with people, in and out of the workplace, that inspire me to learn more, think more, and do more. Professionally, this experience has been more gratifying that I had ever foreseen. While taking classes and getting educated is essential to succeeding in the professional world, I feel as though at this point, experience working in a fast-paced environment, and getting real world experience is what I needed to get to my next goal faster. I understand the nonprofit sector better than I did before, and I also try to maintain a student mentality to help me learn from peers and absorb information with fresh eyes. 
Story and Interview by Jack Meyers

In-story Photos Courtesy of Niriksha Kannan