As an environmental sociologist and professor at the College, Dr. Diane Bates has committed her professional career to trying to understand people and how they live and interact with the nonhuman environment.
Last fall, Bates released her first book entitled, "Superstorm Sandy: The Inevitable Destruction and Reconstruction of the Jersey Shore" on Rutgers University Press.
Bates began teaching at the College in 2003 and has taught classes on urban, as well as environmental, sociology. What was discussed in the classroom had a clear influence on her writing process.
"Given the classes I'm teaching, Superstorm Sandy was an obvious extension," Bates said on her interest in the topic. "This book isn't really about the disaster (though) — it's really about living in an environment where disasters happen."
Her book is divided into six chapters, each exploring different aspects of Sandy's aftermath.
The book's second chapter makes an effort to explain to those outside of the state what makes the Jersey shore so iconic.
"(The shore is) one of the defining characteristics of people living in New Jersey — it's an important part of who New Jersey is." Bates said. "You grew up going to the shore, you grew up going to the boardwalks. Only people in New Jersey get it."
The book's remaining chapters move away from the social impact and begin to highlight the technical side of things, such as the thriving tourism economy, the oddity of the suburbanization of shore counties and the means of government involvement and aid for those affected.
"This is big business, it's not just my memories, there's real money involved," Bates said. "We want to rebuild because we love the shore and then the people that are making money want to rebuild cause they're making money off of it."
In its final chapter, "Superstorm Sandy" addresses the subfield of sociology focused on the study of living with risk and the concept of a risk society.
"The basic argument is that in modern societies, we are so dependent on systems that are inherently risky that we don't control and we don't understand," Bates said. "We drive, and what happened after Sandy? There was no gas. We depend on electricity, (and) after Sandy people were out for weeks."
Bates said that people are comfortable with these risk systems because they don't commonly reveal their true risky nature.
"We tend to background that risk, for the most part, those systems function on a day-to-day basis and we don't have to think about them," Bates said. "But then what happens when you have a disruption to those systems? It sort of calls to the forefront that we're really in a precarious position and so we try and sort of tamp all that back down and get back to normal as soon as possible."
When it comes to the longtime residents of these shore towns, there's no surprise about what may be in store for them each hurricane season.
"People know the risk of living at the shore. Every single person I've talked to that lived through Sandy knew absolutely what was going to happen (and) they know it's going happen again," Bates said. "There's no question about not understanding the risk. The bigger question is why we accept those risks and how do we background them so that we can continue to live in a system that we accept is risky."
This final chapter functions as a kind of thought exercise about these abstract ideas.
"Sandy was one of those times when all those background systems came to the foreground," Bates said.
Bates has previously written academic journal articles and book chapters, but this is her first time writing a full book. The process proved to be much different than what she was accustomed to in academic writing.
"The audience for your dissertation is a committee, so it's other PhD.'s that you're trying to prove yourself to," Bates said. "(For) journal articles and book chapters, your target audience is largely other sociologists who are working in your field, (so it's) speaking scientist to scientist. (The book is) targeted to people who knew the shore and undergraduate students. It's not designed for the small academic audience I'm used to writing for.
Although it was certainly a change of pace, it was nevertheless a rewarding experience.
In February, a student reader panel was held where some of the best students in the major and minor came together after reading "Superstorm Sandy" to discuss and ask questions with Bates.
One of the concepts readers were intrigued by was, "does it make sense to build in these places?" Bates believes it all depends on the logic you use when thinking about the problem.
"In terms of engineering logic, no, it probably doesn't make sense. But that assumes that people think like engineers, and we don't," Bates said. "People who want to live there, want to live there in spite of the risk. People who want to go there for vacation, want to go there even if it's just a day trip."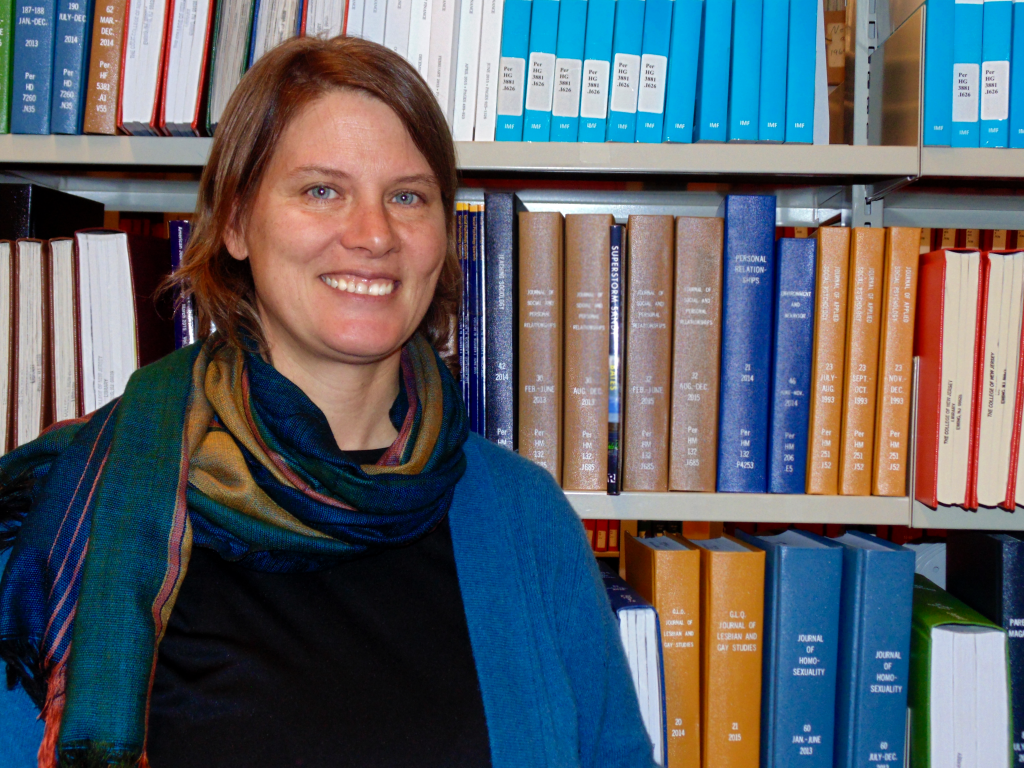 Interview and story by Kimberly Ilkowski
Photo by Kathleen Fox