Congratulations to Dillon McNamara, Jonatan Moukh and Karl Weiskopf for their winning presentation in the 2016 Public Policy Case Competition! The annual, team-based competition was open to all TCNJ students and highlighted ideas from the College's best and brightest.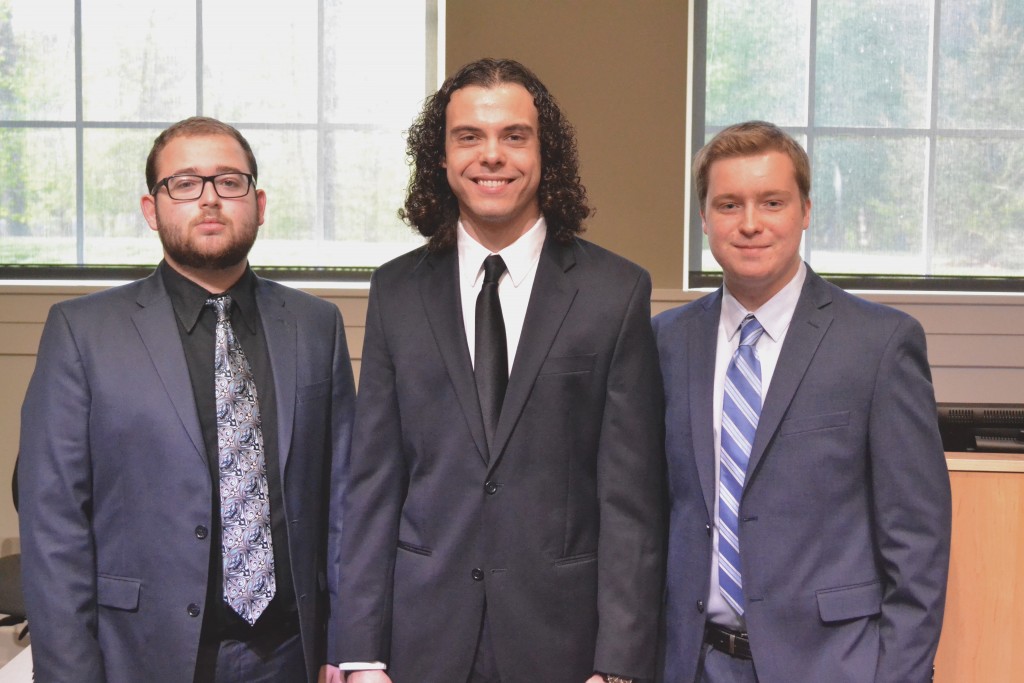 According to the official TCNJ Public Policy Case Competition page, "The competition aims to foster intellectual collaboration, strengthen skill in verbal communication and argument, and [promote] serious discussion of critical public policy issues. Student teams will write a policy brief that 1) analyzes the problem of racial segregation in American education, 2) evaluates the strengths and weaknesses of current policy options and 3) proposes a unique policy solution to this problem."
The student's prompt was as follows:
Recent data show that New Jersey has one of the most racially segregated public K-12 education systems in the country, with 49% of black students and 43% of Latino students attending schools where white students make up less than 10% of the student population. What policy, implemented by local governments, school districts, or the state government, should New Jersey policy-makers adopt to create more diverse, integrated public schools?
Dillion McNamara describes the team's winning proposal as follows, "We advocate for the creation of a county-wide public housing authority in Mercer County, which will buy a portion of inclusionary zoning homes in new developments and run those units as public housing. They will target more affluent, prosperous neighborhoods so that public housing units are evenly spread throughout the county and not just in Trenton. Doing this will lead to the creation of housing that is accessible and affordable to lower-income minority families. This will create diverse and integrated neighborhoods, and consequently more diverse and integrated school systems (as school districts are based on location)."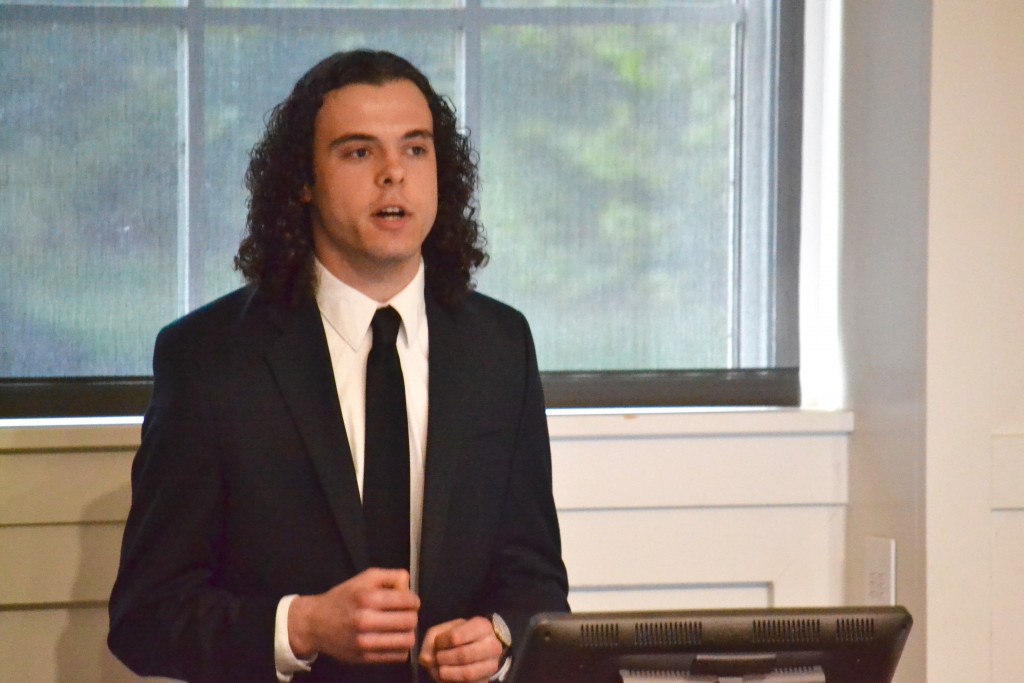 The students shared their thoughts and experience with the competition with us following their win.
Karl Weiskopf: "I took Dr. [Leigh-Anne] Francis's African-American Women's History course this past semester; the course made me keenly aware of the extent to which all persons of color in the United States are affected by an intersectional oppression — centuries in the making — that is responsible for their disproportionate poverty, incarceration, victimization and criminalization as compared to whites. Persons of color of the LGBTQIA community are perhaps the most adversely affected in this regard. The [Public Policy Case] competition served as an avenue through which to underscore a direct manifestation of this oppression: the extent to which the public school system in New Jersey is segregated."
"Working with Dillon and Jon to conceptualize a sound and cost-effective solution to this egregious problem and to clearly present this solution to the adjudicators and audience was a fantastic experience; I learned a great deal about the nexus between an integrated housing system and an integrated school system, writing a policy brief and delivering a presentation as specific as was this one. I am elated that the School of Humanities and Social Sciences decided to sponsor and hold this competition and highly recommend participation in it should the competition be held again in the future."
Jonatan Moukh: "I enjoyed the academic challenge, particularly because it was a real world application. It's nice to apply political science and economics concepts to actual problems and attempt to solve them."
Dillon Mcnamara: "I had a wonderful time working on the policy case competition with my teammates. For the past two semesters, I have been working with the Trenton Prevention Policy Board, helping them formulate and draft policies that will solve various problems affecting the city's residents, specifically in the area of employment. Therefore, I knew this competition would be of interest to me. Researching and analyzing different policy approaches for the competition was exhausting, but knowing that a well-designed policy could actually benefit people made it worth it, in my view (as well as the cash prize, of course)."
"The presentation itself was nerve-racking, as it is extremely difficult to have a panel of judges ask tough questions about the policy proposal. Consequently, our team knew that we had to make sure that there were no obvious faults in our policy, and additionally we had to look at our policy from all angles and approaches to ensure that it was sound in its methodology. Being able to share original research, however, was fun and exhilarating, and I was glad that some of my colleagues from my internship came out to watch our team present."
"Overall, it was a very positive experience, and I would recommend it to anyone that is interested in policy, community advocacy or anyone who wants to be learn more about contemporary political issues. I know that I learned a great deal from the research our team conducted and the competition helped enrich my view on education policy and housing policy in N.J. and around the country."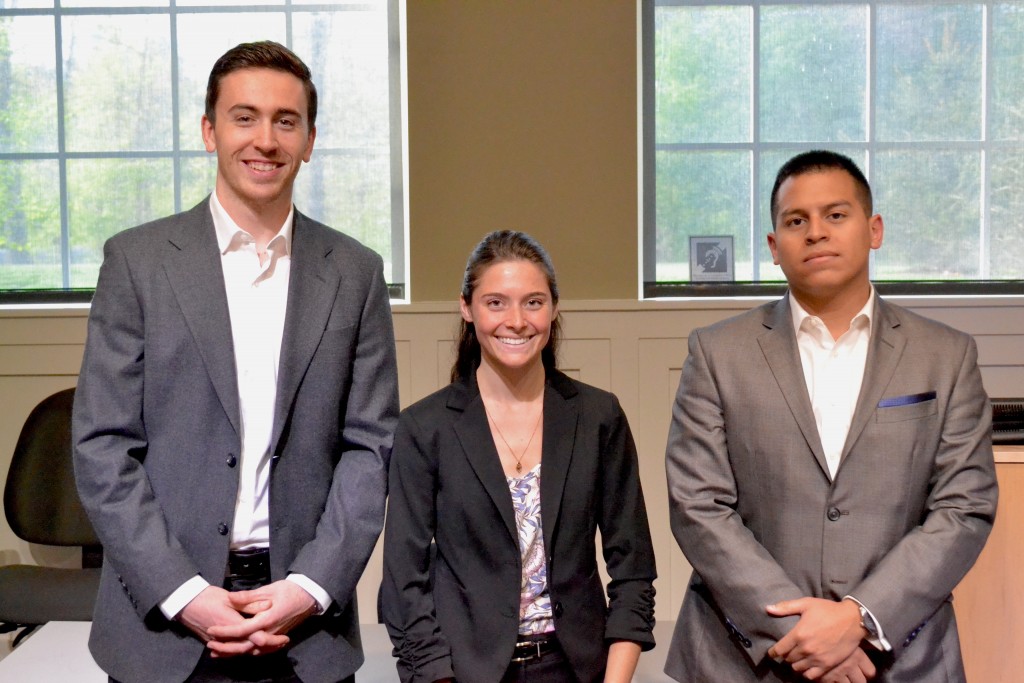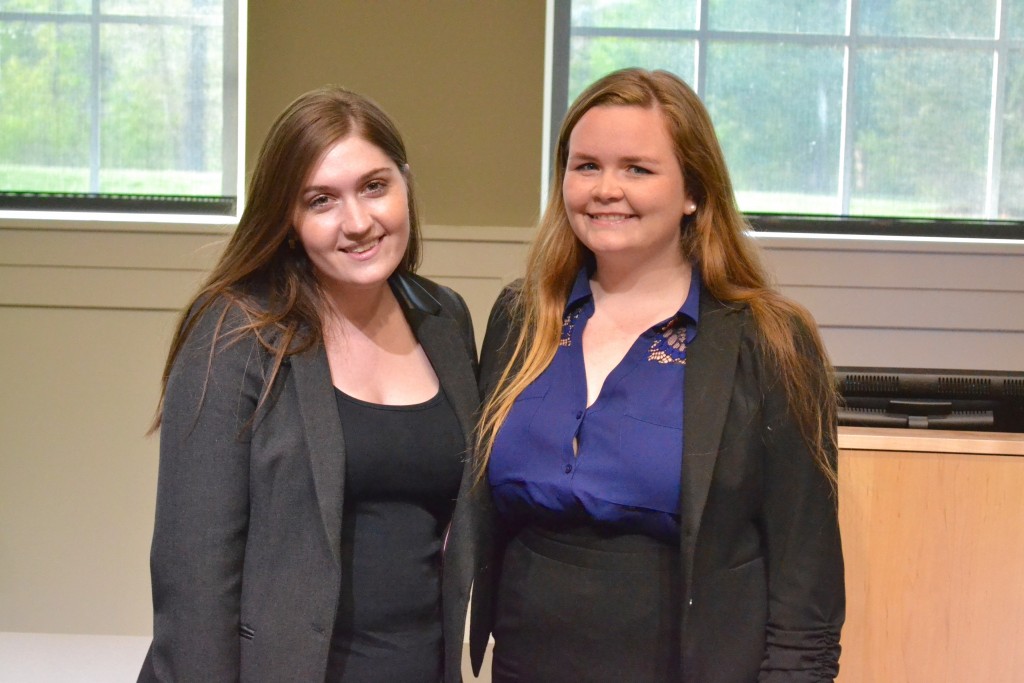 Thanks to all those who participated and made for another successful competition!
– Story by Kimberly Ilkowski
– Photos by Kim Iannarone