Laurels can be comfortable sometimes, but lions don't rest on them for long — especially when school is out. Here's how some TCNJ students spent their winter "break," jet-setting on some of the winter session's faculty-led adventures. 
London: British Theatre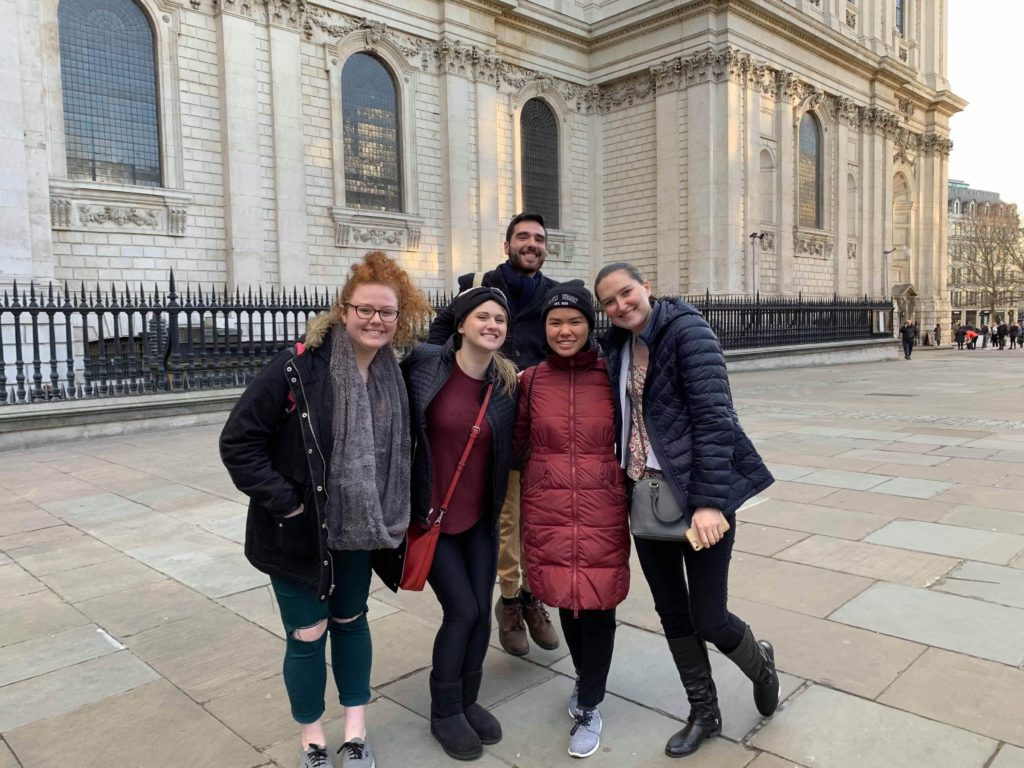 Eighteen students joined English professors Diane Steinberg and Michael Robertson on a literary expedition through the streets of London. Students read eight classic plays by British authors, including J. M. Barrie's Peter Pan, Charles Dickens's A Christmas Carol and some Shakespeare's best, then enjoyed live performances of each of these plays on the London stage. They visited Shakespeare's birthplace, Stratford-upon-Avon, too.
Peter Debaecke '21, history major, was drawn to London's rich past. "London is a modern cosmopolitan city with two thousand years of history to discover. The first two weeks of the trip are really high-pace and work you morning to night, but it's absolutely worth it," he says.
India: Gender Equity in Education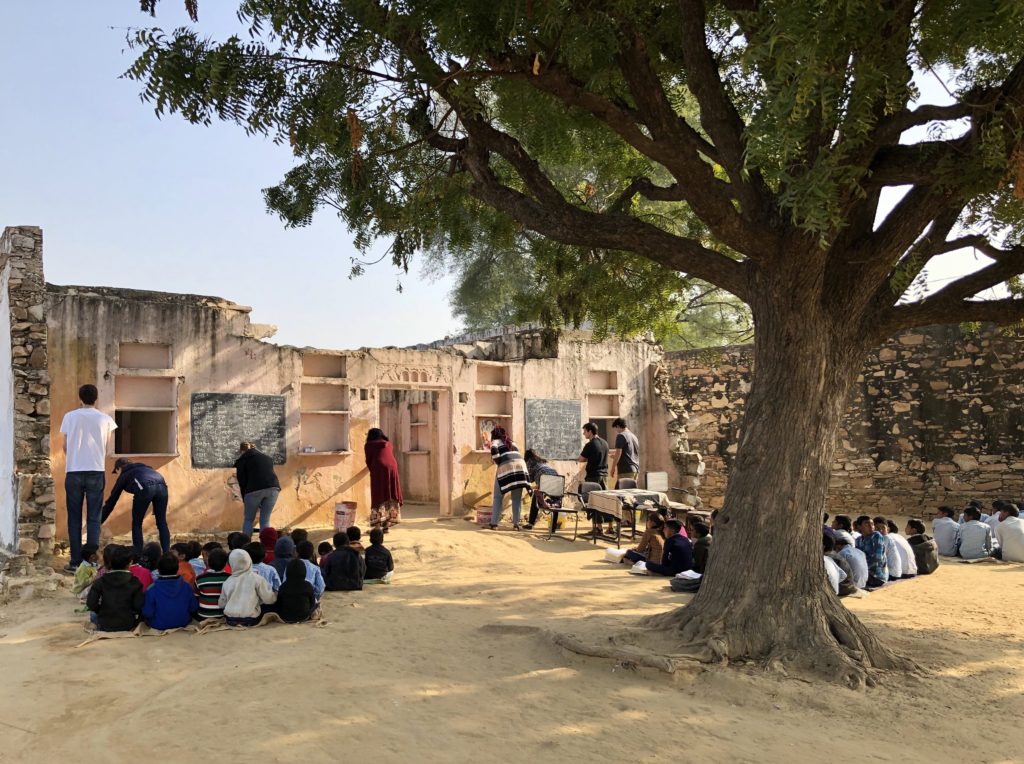 Students in Marla Jaksch's gender equity and sustainability course flew halfway around the globe to learn about gender equity in education in India as it relates to the United Nations' Sustainable Development Goal #4: ensuring education for all.
"I had an inkling this would be a humbling experience, and it most definitely was," says Patrick Tso '19, a business management major with a minor in psychology.
Tso and his classmates explored the history of Indian education as well as current attempts to address gender inequity.
For English major Ally McHugh '20, the highlight of the trip was the visit to Humayun's Tomb in Delhi. "It was the first site we visited and such a beautiful building and landscape. During that first visit was when it finally started to feel real that I was in India," she says.
Other highlights from the trip included a visit to the Taj Mahal and a community engaged learning project on solar energy.
Peru: Technology and Culture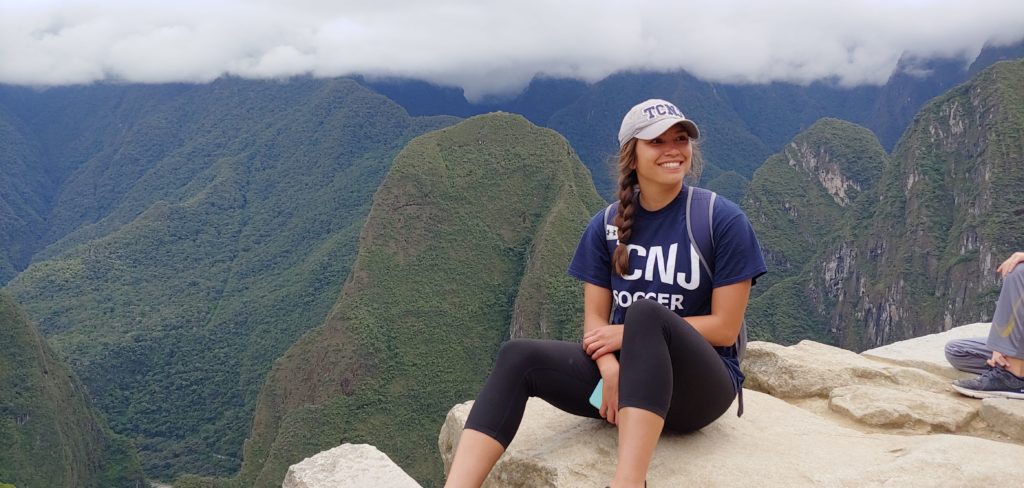 Combining elements of the past and the present with an emphasis on both Spanish cultural studies and interactive media, students visited the Incan masterpiece Machu Picchu and Peru's capital city of Lima on this sojourn.
IMM professor Chris Ault's course on culture and technology asked students to examine Peruvian history, politics, art, and religion through the lens of technology. Students studying Spanish took Ann Warner-Ault's course on contemporary Peru and studied Incan philosophy, religion, and architecture with the goal of comparing ancient values with those of modern Peruvian society.
The group also cleaned a beach near Lima with Be Green and Life out of Plastics Peru.
"Helping clean up the beach and seeing the Pacific Ocean for the first time, taking in the beauty of the Sacred Valley, and visiting Machu Picchu were all intensely memorable. I'd take this class again in an instant — it was informative, entertaining, and utterly transformative," says history major Chris Loos '19.
Travel rewards

Did you jet off to a foreign land for credit during college? Flip though your scrapbooks or social media feeds and share your memories from overseas — whether it be culture shock, transportation nightmares, or meeting someone who changed your life. Send your photos and stories to TCNJ Magazine at magazine@tcnj.edu and you may see your memories featured in an upcoming issue. (200 words, max.)
---
—Sarah Voorhees '20