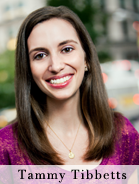 Congratulations to English Department Alumna Tammy Tibbets, the Founder and President of She's the First, a non-profit organization that sponsors girls' education in the developing world, so they can be the first in their families to graduate from high school.
Tammy and her organization won the 2013 People's Voice Award, sponsored by the Diller – von Furstenberg Family Foundation to recognize and support women who transform the lives of other women.
You can watch Tammy receiving her award HERE.