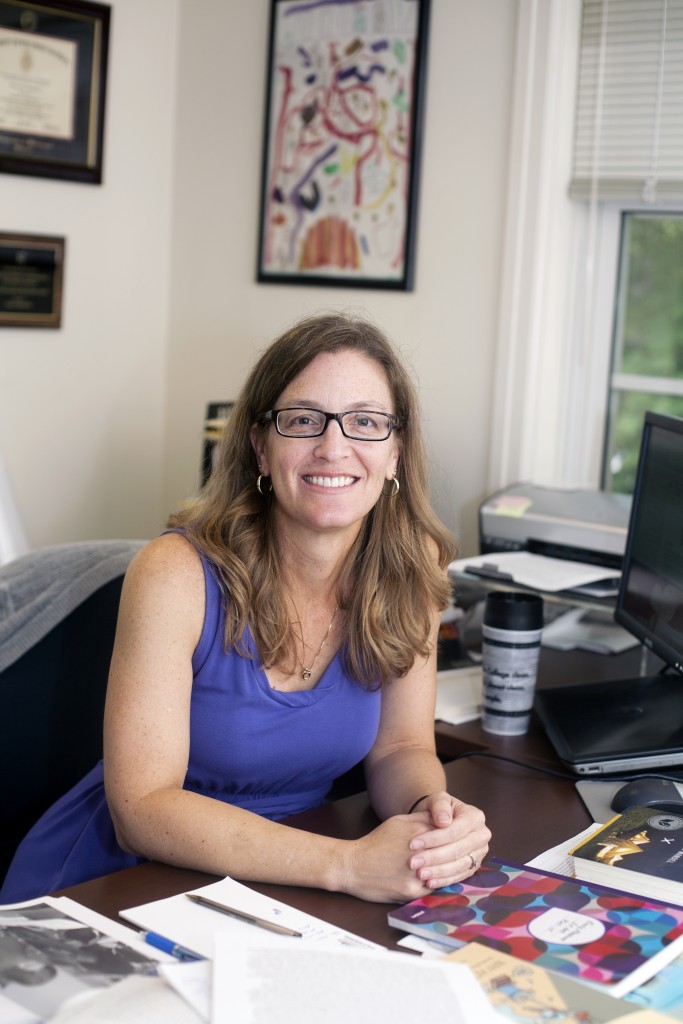 Congratulations to Dr. Emily Meixner, associate professor of English and coordinator of the Secondary English Education program at the College, for winning English Leadership Quarterly Best Article of the Year.
Entitled, "Nurturing Teacher Leadership through Homegrown Professional Development," Meixner wrote the piece after seeing tremendous success from her How To Teach Seminars.
"When I first got here, the students were always saying to me, 'I wish my English professors would teach me how to teach this particular book,'" Meixner said. "I would say, 'the methods you're learning in your methods class are methods you can use across all these novels."
The students, however, wanted more distinct guidelines for the "right" way to teach a specific book.
"My contention to them was that there's not one right way to teach a book," Meixner said. "It depends on who your students are, whether or not they're skilled or developing readers, the social circumstances of their lives — there's all different kinds of factors that go into how you would teach a particular book."
Taking her students concerns into consideration, Meixner began holding How To Teach Seminars every few months, where she would invite alumni back to the College to share methods and experiences they were having in middle school and high school classrooms.
The alumni discussed ways they taught specific books and provided insight into curriculum materials with professional presentations of the same caliber as those at a teaching conference.
Meixner's English Leadership Quarterly article explores what happened following the creation of the seminars and how her students grew in ways she could not have anticipated.
"The students have been much more receptive to some of the methods we've been talking about in the methods courses," Meixner said. "It's one thing to hear it from me and it's another thing to hear it from someone who, two years ago, was sitting where they're sitting."
The seminars also raised an important point to Meixner about fostering professional development early on in student's careers.
"If you want young teachers to engage and to continue to seek out professional development, you have to show them the utility of professional development when they're undergraduates," Meixner said.
As for the award itself, Meixner said it was a wonderful surprise and that she hopes other schools may give the seminars a try and have success with them.
"(A) part of my responsibility as a faculty member is to be in professional conversation with others about the work that we do, so I feel like part of my job is to write about and share with others what's successful in our program and some of the lessons that I've learned from the experiences I've had as an educator," Meixner said.
This sentiment is shared with many other educators on campus, who go beyond their duty as a professor.
"At The College of New Jersey, we really take seriously this teacher-scholar model that people talk about on campus," said Dr. Glenn Steinberg, English department chair. "We really want our professors to be both really great teachers and really great scholars."
This is the first time a member of the College community has won this award from English Leadership Quarterly, a publication of the Conference on English Leadership which helps teacher leaders improve the quality of English instruction.
"She puts her students so much at the center of everything she does," Steinberg said. "She cares about her students so intensely and she wants to make them the best teachers they can possibly be."
-Story and interviews by Kimberly Ilkowski
-Photography by Sarah Ratner