Longtime philosophy professor and former Dean of Arts and Sciences at the College, Dr. Richard Kamber was chosen as the first recipient of the Robert Anderson First Seminar Program Instructor of the Year award on Wednesday, March 9.
During his nearly 30 years at the College, Kamber has taught an impressive 24 different courses. He is most frequently found in the classroom teaching Aesthetics, Existentialism and Introduction to Philosophy.
However, it was his popular FSP course, "Morality, God and Free Will," that garnered him the prestigious honor.
"The first seminar committee, made up of faculty and staff, really wanted to recognize the teaching in the FSP program (because it) is a unique experience and so many different things come together at that level," Dr. Lisa Grimm, associate professor of psychology and first seminar and summer read program coordinator said about the new award. "It's a writing intensive course, it's a community engaged learning experience for half of the students (and) it's a course where we have a budget for faculty to plan extra experiences for their students."
The award, named after former associate provost of liberal learning Robert Anderson, who spearheaded the creation of the FSP program, was created to recognize the excellence in teaching within these one-of-a-kind courses.
The committee looked at faculty members who were longtime professors in the program, having taught ten or more FSP courses. Former students were also surveyed to gain feedback on their class experiences.
"His class has a really fantastic mix of providing a wonderfully rigorous experience for students," Grimm said. "Students gave beautiful anecdotes about staying up late at night in the residence halls talking about issues that were raised during his class period and we really appreciated that component."
"Morality, God and Free Will" is a course Kamber has taught for several semesters now, and he notes that his teaching style has evolved over the years.
Kamber said he tries his best at, "making the classes as interactive as possible. (It) would be very easy to just get up and lecture, that's how I was educated many years ago."
Instead, he places an emphasis on communication in the classroom, where everyone gets to fully examine and discuss ideas.
"Something more effective is a conversation; a dialogue between students and faculty (and) in the best circumstances, a dialogue among students," Kamber said. "What's easy to do is churn up conversation, what's hard to do is to bring forth conversation that is really focused on the course materials and is constructive. Everybody has something to say… I really want students to be talking about what we're reading and the topics that we're studying."
Kamber likes to call this teaching approach, "dialoging as a way of coming to know."
A visual learner himself, Kamber likes to incorporate images that students can view during a lecture. Often, he will put together visual components to spark conversations and represent abstract concepts.
This addition of art or sculptor is just one of the ways that Kamber makes his courses as interdisciplinary as he can.
"They are by no means typical philosophy classes," Kamber said. "I draw on history, psychology, I try to include as much art as I can, I always inject a movie or two into a course and sometimes a short novel."
An interdisciplinary approach not only helps students in the classroom, but also furthers their knowledge of the world around them.
"I want to impress on students that even though colleges and universities divide knowledge into little packages, 'this is biology, this is chemistry, this is history or philosophy'… What we're all talking about is a world where those things mesh and combine into a single reality," Kamber said. "Integrating all that into a general understanding is particularly valuable to undergraduates."
The award ceremony also recognized all faculty members who have taught ten or more FSP courses, which included 13 members of the Humanities and Social Sciences faculty: Celia Chazelle, Jo-Ann Gross, Qin Shao and Xinru Liu in History, David Venturo, Michael Robertson, Michele Tarter, David Blake, Jia-Yan Mi, Francis Hannold and Lincoln Konkle in English, John Ruscio in Psychology and Pierre Le Morvan in Philosophy.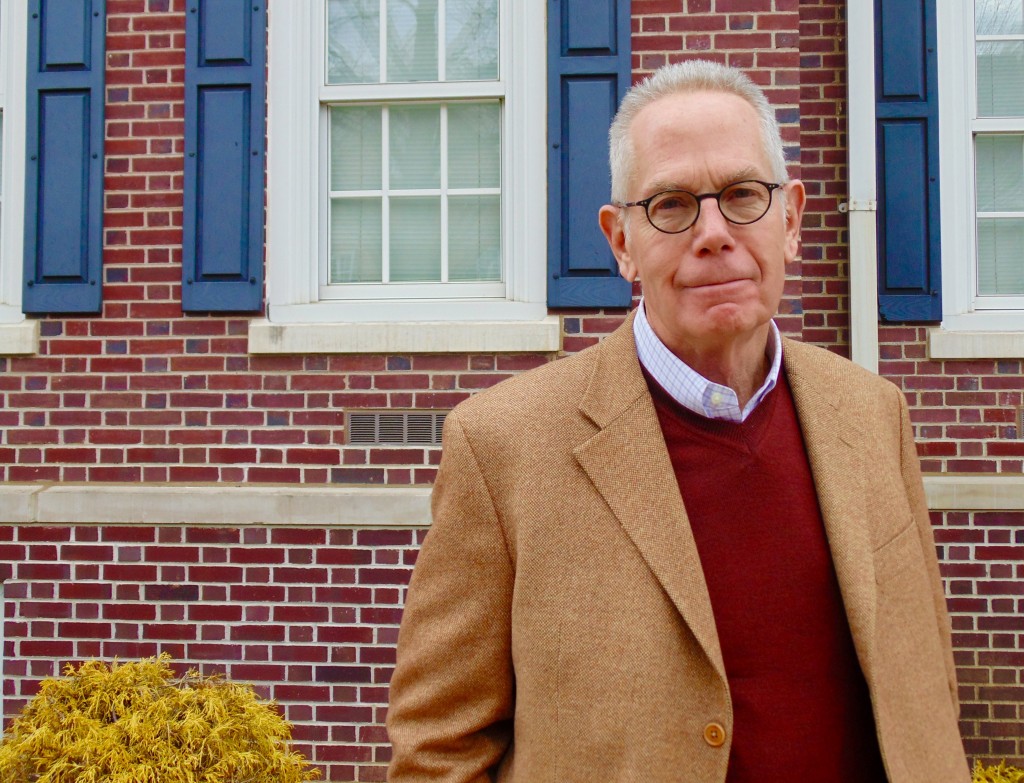 Interviews and story by Kimberly Ilkowski
Photo by Kathleen Fox