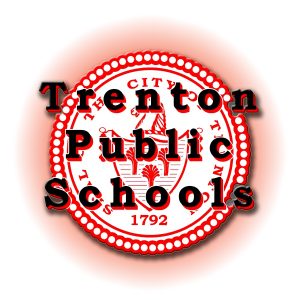 Young adults received the unique chance to experience college life on Wednesday, April 25 during Trenton Middle School Day. The event enabled students from Trenton Public Schools to visit The College of New Jersey to sample its academics and student life.
"Seeing students excited to explore the potential for furthering their education is a reminder of the hope that so many young people have," said Christopher Smith, a Program Assistant for the Criminology Department in TCNJ's School of Humanities and Social Sciences (HSS).
HSS, TCNJ's largest school, offered the visiting middle schoolers ample opportunities to explore what it and the College as a whole have to offer.  Students were encouraged to explore careers relating to HSS's eleven departments and engage in dialogues about their passions and interests.
Each middle schooler was prompted to write their name on a "majors board" under the major(s) they could see themself enrolling in upon entering college.
"We hope that students realize they were in a place where strangers truly cared about their well being and that education is a pathway to exposing and exploring a students' potential," Smith said of the activity.
Professor Diane Steinberg, an Assistant Professor of English, delighted students with a theatre-inspired program that saw students perform.
"It gave students an opportunity to "act out" an activity," Smith said.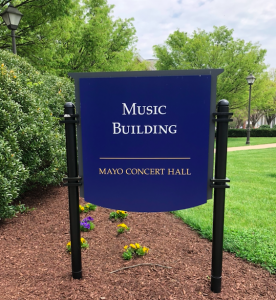 The festivities continued during a mid-day student organization showcase, where various clubs performed for the students following introductory remarks from President R. Barbara Gitenstein.
One of these groups was TCNJ Musical Theatre (TMT), a student organization that puts on a full-length musical every semester.  The group performed songs from the two musicals of its 2017-2018 season, Sweeney Todd: The Demon Barber of Fleet Street and Spring Awakening.
"The audience was very engaged in the performance and reacted to the lyrics throughout the songs," said Catherine Janis, TMT's president and a senior Psychology and Women's, Gender, and Sexuality Studies major.  "It was a very exciting crowd!"
Janis hopes that the performance inspired the visiting students to try singing and acting throughout their time and school.
"Hopefully some of them have interest in theatre," she said.
By days' end, those involved saw the event as a success.  They hope students learned from Trenton Middle School Day and will continue to place value in their education.
"Sharing in anecdotal stories and exploring a young person's talents/passion is an empowering experience because we can all have an impact on a young person's life through simply listening to them," Smith said.  
Written by Kyle Elphick