Jane L. Wong, Ph.D.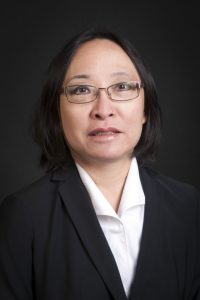 After earning a Ph.D. in Psychology in 1988, Dr. Wong joined the psychology faculty of the University of Northern Iowa. She subsequently earned tenure and promotion to the rank of associate professor, then professor. In 2002, she assumed the position of Professor and Department Head of Psychology at Armstrong State University in Savannah, GA. At Northern Iowa, Dr. Wong taught primarily in the psychology graduate program and was responsible for developing and supervising all undergraduate and graduate clinical practica. In 1999, she won the University of Northern Iowa's first Outstanding Graduate Teaching Award, one of three university-wide teaching awards. She had a reputation for being a demanding instructor who put forth substantial time and effort to help her students meet her high standards and attain educational and professional success. At Armstrong, a primarily undergraduate institution, she has taught a variety of courses, spanning introductory psychology (honors and regular), research methods and ethics, and upper level courses in her specialty. Student evaluations of her teaching effectiveness have always been near the top of her college's evaluations.
Dr. Wong has authored or co-authored about twenty-five articles in peer-reviewed journals and presented or co-presented a similar number of papers at professional conferences. Undergraduate and graduate students have been involved in all phases of her research. During her fourteen years at Northern Iowa she supervised seventeen master's theses. The theses spanned a broad range of topics in that she urged students to explore their interests and to pursue projects about which they could remain enthusiastic over time, rather than prescribe a specific project or direction. About 95% of Dr. Wong's thesis students graduated within three years of matriculation into the program. Today, Dr. Wong's graduates enjoy successful careers in academia, psychology/counseling practice, and business.
Throughout Dr. Wong's career, she has participated actively in service activities as a way to impact, more globally, her institution's culture and environment. She was the only not-yet-tenured faculty member to be elected Chair of Northern Iowa's College of Social and Behavioral Sciences' Faculty Senate. More recently, at Armstrong, she chaired the Institutional Effectiveness and Assessment Committee during the year of Armstrong's SACS reaffirmation visit, designed and facilitated a faculty leadership development program, and co-chaired the Provost's Task Force on Academic Identity/Strategic Planning. Beyond the university, she chaired the University System of Georgia's Regents' Advisory Committee for Psychology, and served as an expert witness in court proceedings and as a consulting editor for the Journal of Psychology.
Dr. Wong was selected twice to serve as Interim Dean — from January to July 2006 as Interim Dean of Armstrong's College of Arts and Sciences, then again in July 2014 as Interim Dean of the College of Science and Technology. Dr. Wong believes the most exciting and rewarding aspects of being a Dean is inspiring faculty in diverse disciplines to strive for, and reach, their goals while also advancing the university's and college's mission and vision. In the past year as Interim Dean, Dr. Wong has spearheaded the institution's application to the National Security Agency for designation as a Center of Excellence for Cyber Defense/Information Assurance, facilitated the building of an Aquaponics Research Facility, garnered corporate support for a summer research program, and initiated the "Science on Tap" series of science presentations at a local establishment to showcase the faculty's scholarly expertise.
Dr. Wong is excited by TCNJ's mission to provide an environment dedicated to free inquiry and open exchange and commitment to the transformative power of education grounded in a strong liberal arts core. This mission resonates well with her commitment to provide excellent, transformative public education.
DeanNotes from Dr. Wong